Rolling Folding Racking Steps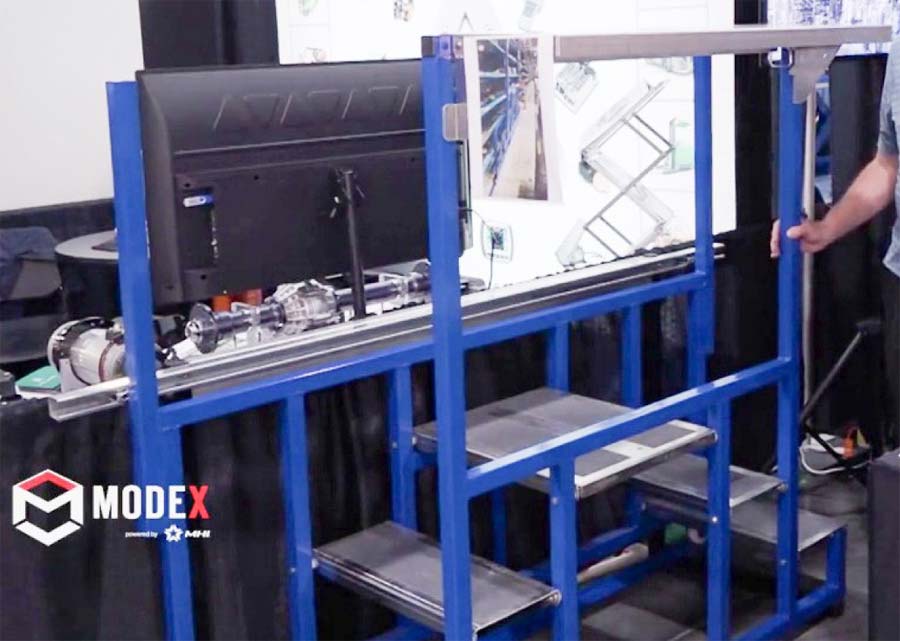 The Rolling Folding Racking Steps makes picking product from your warehouse shelves a breeze! The steps move along the warehouse racking with little effort and allow your associates to pick product easier from higher locations. Injuries are reduced by having employees pick product in their power zone and the inefficiencies of moving free standing ladders are eliminated. The steps allow for vertical expansion of your storage are by increasing the accessibility to higher shelves. The steps fold and unfold easily and safely, are held closed with a magnet system, and the gas spring keeps the steps from slamming down when opened. The trolley system used to move the steps along allows for you to mount your strut channel at different heights based on your racking configuration, and we can custom fit the system for most types of warehouse racking.
Click on a picture for a larger view
Patents: US 11,203,872, Canada 3,077,240 (pending)
Features of the Rolling Folding Racking Steps
Ergonomic design reduces injuries by using the power zone for picking product.
Folds easily using gas spring to create aisle space.
Rolls on tracks mounted on existing universal racking.
Video Demonstration
Click picture to begin video
How It Works
The Rolling Folding Racking Steps uses a combination of friction and gravity to open the steps for use, while a gas spring serves two purposes: 1) it provides a dampening effect as the steps open (preventing the steps from slamming down) and 2) it assists the closing of the steps, so that the user can easily close the steps with just one hand. The steps are held in the closed position by an 88 pound-force magnet, with an optional latch assembly. A unique roller system allows for easy mounting of the steps to the warehouse racking, as well as trouble-free travel along the strut channel system. The steps are built using a combination of aluminum and steel in order to provide both strength and portability. Custom UHMWP wheels are used to withstand the variations in any warehouse floor. When the ladder is not in use but in its open position, the wheels float just off the floor surface.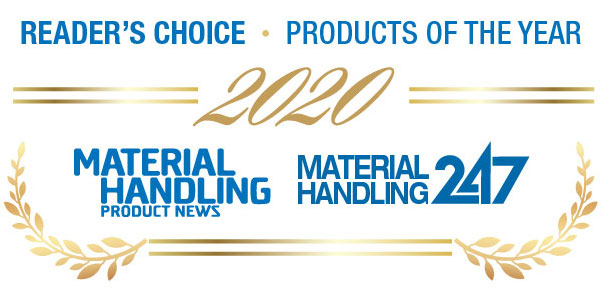 Winner of Material Handling Product News
2020 Readers' Choice award for
Racking, Shelving & Mezzanines