Capabilities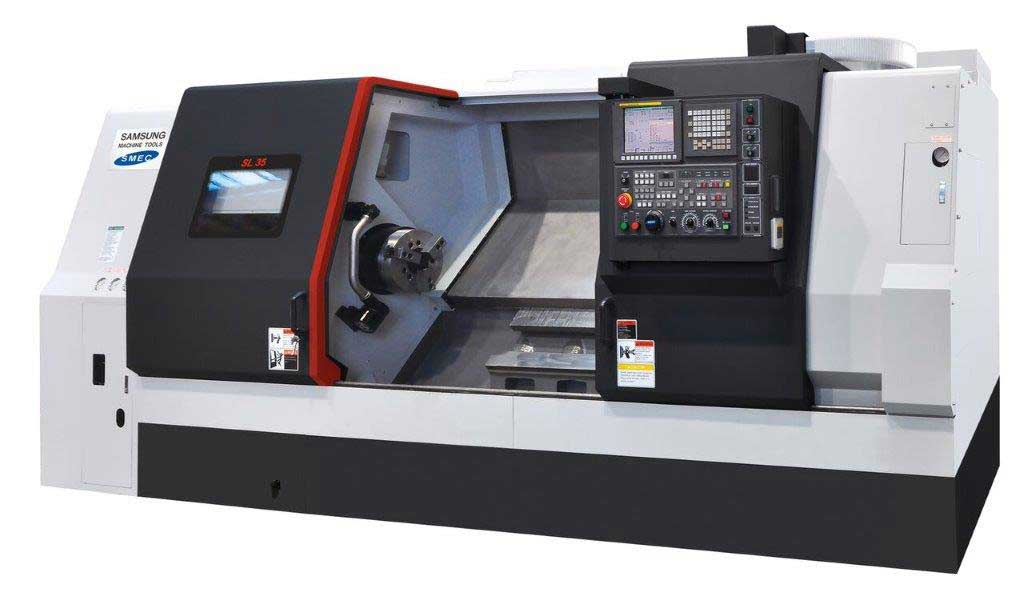 One of our many CNC machines ready to process your parts. This one shown has a 16 inch diameter swing and will handle a five foot long piece between the chuck and live center. Whopping 4.7 inch thru hole through the spindle.
Automation Plus has provided a wide variety of machined parts and weldments for over 50 years. Our full-service machining and fabrication facility can produce almost limitless types of precision machined parts and components.
Capabilities include: milling, turning, grinding, welding, forming, laser, shearing, punching, sandblasting, painting and more. We partner with additional service vendors for processes such as heat treating, plating and powder coating to provide you with a finished product, not just a part.
Automation Plus can work with virtually all materials, any tolerance and any size. Additional services include parts and equipment repair. Emergency turnaround times are available.