Form Lift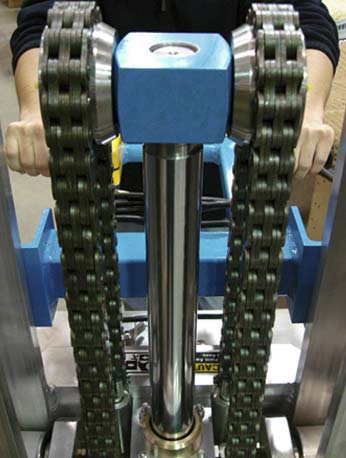 Heavy Duty forklift chain with large roller bearings. 1.75" diameter hard chrome plated piston rod.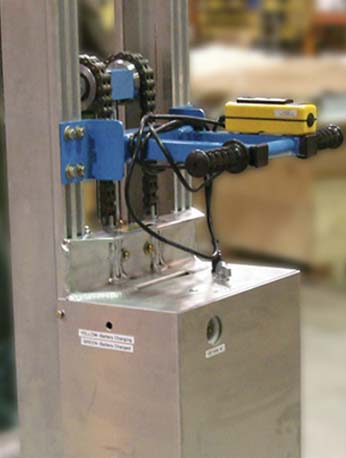 Tethered remote control switch, 120 volt plug-in for battery charger, viewing port in side of enclosure shows charging status.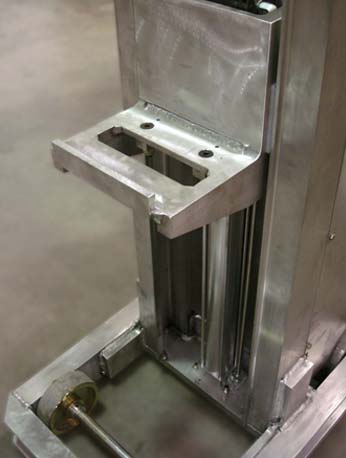 Heavy duty welded aluminum solid frame. Solid steel zinc dichromate wheels, solid axle with grease zerks for heavy duty roller wheel bearings.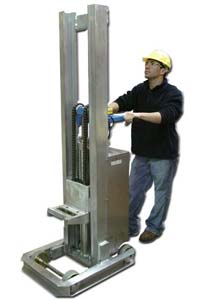 Controls are conveniently located for the operator, including a remote control switch, allowing unit to be raised and lowered at a safe distance.
Charger is self contained and connects to any 120 volt outlet.
Weight Capacity:
Lifting: 2000 lbs.
Holding: 8000 lbs.
Lifting Height: 72.0 inches
Lift Speed (no load): 100 IPM
Power Supply: 12 Volt Rechargeable Gel Battery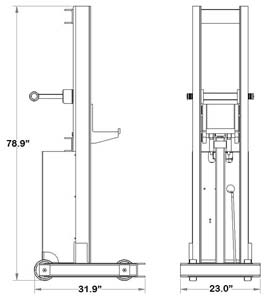 Watch Video: